We offer superior lead quality and quantity for insurance providers and agents.
Premier Customer Acquisition Marketing for the
Insurance Industry
RPM Insurance represents a comprehensive suite of products that deliver high-intent consumers to our nation's largest insurers and their respective agent pools. Our proprietary technology provides granular insight into the insurance consumer, resulting in optimized performance and value every time a connection is made.
Supporting Top Insurance
Providers & Agents
RPM Insurance supports the digital performance marketing needs of the largest Medicare, Final Expense, Auto, Health, Home, Life, and Small Business insurance providers. From enterprise-level services to agent-based support, RPM Insurance helps the insurance industry scale customer acquisition efforts and write more policies while providing unprecedented process and performance transparency.
Matching High-Intent Consumers With
Insurance Providers
Our proprietary advertising exchange places branded ads in front of high-intent consumers at precisely the right time in their insurance buying journeys. In addition, our technology provides visibility into inquiry outcomes using AI-driven, real-time reporting.
Custom audience building with granular filters for precise buying control

Inquiry verification and consumer qualification scoring in real time

Closed-loop reporting and automated yield analysis

Unparalleled campaign management support
Agent-Centric Insurance
Performance Marketing
We help insurance agents convert digital prospecting efforts into written policies with consistent and reliable digital performance marketing. Deploying proprietary consumer-behavior modeling, predictive analytics and advertising technology, we engage consumers at the peak of their insurance buying intent.
Spend more time writing policies, less time searching for prospects

Real-time campaign performance measurement

Integrate with most CRMs

Supported by an expert advice team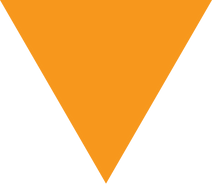 Operationalized Compliance Delivers
Peace Of Mind
RPM Insurance employs a diversified, multi-channel digital media strategy, dominated by internal, owned-and-operated traffic. Because we understand the highly regulated environment of the insurance industry and the importance of how insurance brands are represented, we have invested heavily in proprietary and third-party monitoring tools. Our industry-leading process is supported by in-house legal and compliance teams.
Insurance Leads