Better Homes. Better Pros. 
RPM is the reliable and trustworthy solution for connecting homeowners with professionals who provide home improvement projects and services.
Reliable Contractor
Leads
RPM transforms the home improvement project experience for both homeowners and contractors. We generate home improvement leads through our high traffic digital marketing channels. Our homeowners are seeking qualified local contractors for home improvement projects in real-time. We qualify all of our residential job leads to contractors the best home improvement leads in your service area.
Generating reliable calls that convert to sales for your business can be a challenging task. With consumers having numerous options at their disposal within the Home Service industry, there is fierce competition for customers' attention.  RPM eliminates that struggle by linking you to qualified, exclusive home services leads.
Quickly Talk To
Customers
Whether you're pivoting to digital marketing or have been in digital marketing for years, we pride ourselves on being experts in understanding homeowner demand, targeting and how that will impact your business. 
Connect your sales team with more homeowner leads in real-time. Our homeowner leads are ready to begin their home improvement projects and are actively searching for locally trusted home improvement contractors to get the job done.
Whether they are renovating their home or in need of a home repair or new service, residents often rely on various contractors to complete the work. Let RPM steer your company to already-screened callers looking for specific home service contractors.
When you partner with RPM in the US, be prepared to grow. The sky is the limit for growing your top-line revenue and monthly company sales with us. We've become the experts by focusing primarily on windows, roofing, HVAC, and solar lead generation.
From the start, you are paired with a dedicated 1-on-1 partner manager. Your partner manager becomes one with your team to provide proven process optimization techniques, home improvement industry insights, and to keep you up to date on relevant trends in your service areas. They work hand in hand with your company and measure success by the KPI and cost acquisition goals you set together.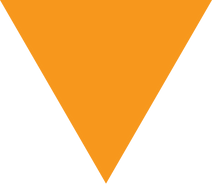 TYPES of
HOME SERVICE LEADS
RPM can drive calls in the following home services verticals:
Solar Leads
Pest Control Leads
Home Improvement Leads
HVAC Leads
Roofing Leads
Damage Restoration Leads
Garage Door Leads
Every resident will need to rely on a home service professional to service their home at one time or another. By utilizing our extensive list of home service customers that are always on the lookout for qualified professionals, we can specifically connect you to the perfect calls for your business.
RPM understands the importance of real-time calls for home service businesses. We obtain our calls through trusted sources, to provide you the quality you are searching for.
To help the growth of your business, we provide the following types of home services phone leads:
Exclusive Real-Time Home Services Calls – RPM offers real-time home services calls that are searching for your services. Qualified calls are put directly through to you when they call looking to hire a company for specific home services.
Informative Phone Leads – You will gain access to a list of leads actively searching for or needing home services. We will provide you with the information required to understand their particular needs, and thus cater to them.