INSURANCE CONSUMER FINANCE HOME SERVICES BEST CASE LEADS SOLUTIONS
RPM works alongside your existing sales & marketing strategy to drive high volumes of quality leads to your business at a fixed price per lead.
We convert people's intent into action by executing data driven experiences in media.
We turn interactions into transactions by designing the most relevant experiences.
We help brands increase their credibility, relevance and reliability by creating convenient and engaging experiences for people. Combining technical, creative and analytical capabilities, we ensure brand properties and presence on third-party platforms efficiently respond to consumers' expectations and business objectives.
We deliver
best-in-class performance
across all digital channels.
As people demand a frictionless experience across channels, the complexity of each channel and the interdependencies between channels is only growing. Our deep pockets of specific channel expertise bring to marketers advanced strategies and clinical execution to stand out from competition.
RPM helps leading brands and innovative disruptors acquire customers and drive sales & commerce 
through our technology-enabled, proprietary performance-based marketing platform.
We build the infrastructure for organizations to
better manage

their business performance.
Successful business transformation demands a smart investment in platforms. Our certified experts have a deep understanding of each platform, and help marketers unlock their true potential to improve and automate how they manage and measure their audiences across their business ecosystem.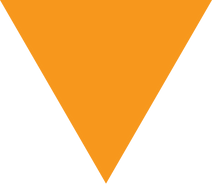 Path To Sustainable
Growth
Faster Acquisition
To scale your business, we target the right audience at the right time via effective paid channels with full TCPA & GPDR compliance.
Better Qualification
For maximum time efficiency, we qualify the intent of new leads via our customized landing pages without compromising compliance.
Sustainable Growth
To exceed your growth targets, we improve your sales rate continuously by integrating sales data and real-time optimization of campaigns.