Connecting consumer finance lenders with high-intent borrowers. 
Making It Easy To Find
High-Intent Borrowers
RPM Consumer Finance helps our lending clients dominate the market. We connect the right lenders with the right borrowers at the right time to fill pipelines, improve closing ratios and scale businesses.
Helping Consumer Finance Brands With Their Digital
Marketing Strategies
RPM Consumer Finance manages an extensive portfolio of owned-and-operated, consumer finance focused properties that attract and educate high-intent borrowers. Using a combination of rich content and borrower resources, we help consumers identify the solutions that best match their financial objectives.
Operationalized Compliance
Delivers Peace Of Mind
RPM Consumer Finance employs a diversified, multi-channel digital media strategy, dominated by internal, owned-and-operated traffic. Because we understand the highly regulated environment of the consumer finance industry and the importance of how consumer finance brands are represented, we have invested heavily in proprietary and third-party monitoring tools. Our industry-leading process is supported by in-house legal and compliance teams.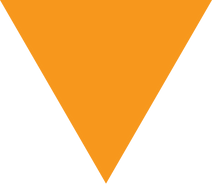 We Maintain All
Appropriate Industry Licenses
The RPM Consumer Finance team understands how the economy and regulations impact borrower demand and lender abilities. We pride ourselves on the industry expertise we bring to the table and our commitment to remaining nimble and quickly pivoting to capitalize on trends while maintaining a focus on marketing and industry compliance.
Tax Debt Settlement/Relief Leads
Mortgage Leads