RPM delivers outcome-based marketing solutions and personalized consumer experiences that convert for many of the country's leading brands. Our value is helping brands supercharge their growth and capture market share.
Learn what fuels us to drive
results for the best brands.
Our leadership team makes decisions in our clients' best interests and no one else's – we are 100% privately owned and operated and not beholden to an outside board or investors. With a focus on our customers rather than a sale or IPO, you start to see what makes working with us a different kind of experience. Each member of our team is a specialist in their field. Together, we make sure you're investing where the best returns are, while building loyalty across every touchpoint.
What we do isn't about ones and zeroes, CPM, or call volume. It's about leading the team that connects customers to companies they're interested in – and helping companies reach back out to those customers to close more sales. Bridging the formerly disparate worlds of digital marketing and lead generation to strengthen the connection between companies and their customers is our reason for being here.
RPM operates within the highest moral and ethical values set by the council and its members.
PERFORMANCE MARKETING
ASSOCIATION CORPORATE MEMBER
RPM leadership serves on PMA COMPLIANCE COUNCIL. RPM advances performance marketing through the identification of compliance best practices and guides the industry in providing guidelines to advertisers for program management, channel attribution and relationship management. RPM plays a key role in helping to develop industry standards and codes of conduct for key aspects of performance marketing, including advertiser-affiliate relationships and software usage, etc.
These six values define our shared DNA.
Trust
Trust is the foundation for interaction among our team members. For us, this means that we are both trusting (we trust others) and trustworthy (others trust us), we meet our commitments, we ask questions and we accept mistakes as the price of running at Internet speed and taking risks.
Technology
Innovative use of technology keeps us ahead of the competition. It gives us data in real time and guides our decision-making instantly and over the long run. Technology allows us to move quickly and adapt as things change in our business. All of us play a role in how we use technology.
Data
Data is the shared language of our company. We identify trends and react quickly to what is happening. The data holds us accountable. We make decisions using data rather than opinion and conjecture.
Passion
We are driven – to figure things out, to win, to learn, to make our ideas prevail – and our drive expresses itself in our passion about our business, our customers, our consumers and our team.
Collaboration
We don't work in silos but, rather, we work together to solve problems. With lots of push back, questioning and a positive attitude, we have fun making things happen together.
Winning
We are committed to success and we show this commitment by keeping score and holding ourselves accountable. Our individual and collective efforts are all aimed at business results: revenue, profit and performance for our customers and consumers – or said differently, winning in the marketplace.
Moral compass
Our North Star is serving humanity with the tools at our disposal — people, technology and marketing — and we work with advertisers who share this compass.
Commitment
We are collectively rewriting the rules of digital performance advertising. We're collaborating to minimize waste and maximize results. We're continually innovating and adapting to create a more efficient advertising ecosystem with solutions that meet the needs of tomorrow's consumers, advertisers and publishers.
Humility
We never forget that we are here to serve advertisers and their teams to help them get through their biggest marketing challenges. We take nothing for granted and never assume we have all the answers.
Performance As a Mindset
We are focused squarely on consumers and the quality of their experience in a performance marketplace and are creating more effective, efficient and sustainable customer acquisition solutions for marketers.
We are as ambitious as our advertisers and know winning requires passion, grit, and dynamic and orthogonal thinking that comes from diverse expertise and experience.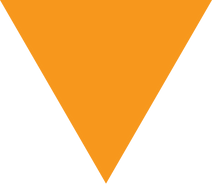 You want a partner you can trust, but there are some bad apples in our industry. Many agencies are focused on profit over your success, deliverables over results, and time over effectiveness.
You need a partner that is just plain easy to work with and treats your business like it's theirs. You need someone who moves fast and comes up with new ideas. You need a partner who constantly communicates and educates you along the way.
The key to all great partnerships and collaboration is trust. With a 95% client retention rate and 3-year average client tenure, we have earned the trust of our clients.