Tailored Marketing Solutions for Global Insurance Giants
Tailored Marketing Solutions
for Global Insurance Giants
Insurance providers face a unique challenge in the world of marketing: balancing the need to deliver outstanding performance on a large scale for intricate, long-standing organizations, all while safeguarding the reputation they've painstakingly built over decades, if not centuries. At RPM, we fully grasp the intricacies of this challenge, which is why the most esteemed insurance brands across the globe place their trust in us to oversee tailor-made, cost-efficient, and regulation-compliant marketing campaigns on a grand scale. Whether your objectives involve securing data, generating clicks, facilitating warm transfers, or encouraging calls, RPM has your needs fully covered.
Guaranteed Compliance at
Every Step, Every Time
Our commitment to compliance is unwavering. Each data lead and Inbound Call is equipped with Jornaya TCPA Guardian™ and ActiveProspect TrustedForm™ tokens, and every Live Transfer (also known as Warm Transfer) undergoes meticulous prequalification in our Texas-based call center. We recognize the paramount significance of legal compliance to insurance carriers, and you can trust that it holds the same level of importance to us.
Scalable Marketing Solutions Tailored for Insurance
Carriers
Insurance carriers operate on a grand scale, demanding high-capacity solutions. Unlike many lead generation providers, RPM's approach isn't about generating leads across multiple industries. Instead, we concentrate on becoming a premier provider in select sectors, namely, Health Insurance and Medicare. For carriers, this translates into meticulously scaled and optimized campaigns, ensuring no time is wasted on low-volume pursuits.
Tailored Solutions to Suit Your
Unique Requirements
Require integration? We'll have it ready within hours, not weeks. In need of a personalized filter, a bespoke marketing campaign, or an entirely new feature? Consider it done. While some lead generators may have a longstanding presence and take your patronage for granted, we're youthful, driven, and committed to winning your trust. Let us demonstrate the difference when your lead generator operates with your interests as the top priority, not the other way around.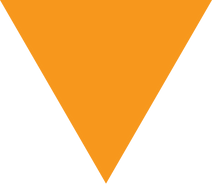 DISCOVER THE
RPM ADVANTAGE
OUR COMMITMENT TO CUSTOMER SATISFACTION SETS US APART, AND HERE ARE A FEW COMPELLING REASONS WHY YOU'LL ENJOY PARTNERING WITH US:
We Go the Extra Mile
When it comes to fulfilling your lead generation needs, we're dedicated to surpassing expectations. We're determined to earn your trust and business by going above and beyond.
Transparency is Key
At Real Performance Marketing, we believe in real-time lead sales, true exclusivity, and ethical marketing practices. Say goodbye to unreliable operations – we're here to provide reliability and honesty.
Scaling Success
As the fastest-growing lead generator in the US, we know how to drive growth. When you embark on a campaign with us, expect us to help it flourish.
Fluent in CPA Language
Share your target Cost Per Acquisition (CPA) with us, and we'll collaborate to achieve it. Building lasting relationships starts with consistently meeting our customers' CPA objectives.
Exceptional Support
Our commitment to earning your business begins with our dedicated Account Managers. They excel in handling any task, regardless of size, ensuring your satisfaction with our service.