Navigating The Affiliate Channel
If there was ever a time to jump into the affiliate marketing space, it's now. With the industry more than tripling in the past 10 years, there's no time to waste when it comes to investing and testing within the channel. 
RPM has put together this article to help curious, motivated marketers navigate the twists and turns of affiliate – including the ins and outs of launching an affiliate program, ensuring this channel is right for your brand, building a full-funnel approach, and keeping your brand safe every step of the way. Our industry experts are ready to assist your brand's customer acquisition goals, no matter how big or small, so that you can bring home more revenue and higher ROAS than ever before.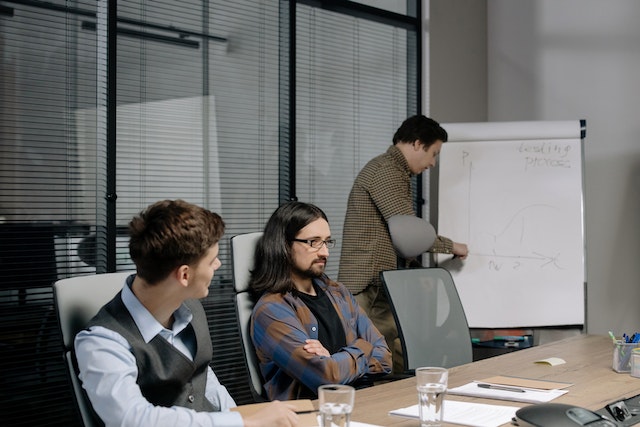 Affiliate Channel FAQs 
What is an affiliate program?
Even seasoned marketers tend to scratch their heads when considering affiliates.
In a nutshell, an affiliate allows the marketer only to pay when the desired action is taken by the consumer. Can't beat that guaranteed ROAS. 81% of US advertisers use affiliate marketing, and 84% of publishers use affiliate marketing links.
Why affiliate?
Aside from incremental revenue upside and guaranteed ROI, the beauty of affiliate marketing is that you can leverage a large network of publishers who come with an audience of loyal readers and followers and who, on a performance basis, promote your product, service, or app.
Is the affiliate channel right for your company?
From insurance, traditional banking and finance, and fintech sectors, all the way to fashion, home, electronics, and health supplements, and pretty much every vertical or niche in between – no brand is too big or small to not be able to benefit from the power of affiliate. 90% of US adults shop online, so it's no wonder brands are having so much success with the channel!
Are there risks involved?
A poorly executed or unattended affiliate program leaves a brand at risk for exposure to fraud, low-value tactics (such as your affiliate's bidding against your brand's search terms), and brand misrepresentation, such as your ads appearing adjacent to brand-inappropriate content. A well-managed affiliate program can protect your brand from falling victim to these low-value tactics and other forms of leakage in ad spend.
Understanding the Primary Players in the Affiliate Ecosystem
The affiliate ecosystem is filled with so many different players and buzzwords that it can be a bit overwhelming to marketers newer to the industry. Generally speaking, a brand setting up an affiliate program will encounter each of the following key players: marketers, publishers, affiliate management agencies, and tracking platforms.
Marketers/Advertisers
Probably the one with which most of us are already familiar is the marketer or advertiser. These are the people responsible for driving conversions for their company/brand/app and who leverage affiliates in their marketing mix.
Partners/Publishers
Any website that drives new customers/sales to your brand through an online tracking link is considered a partner or publisher. There are multiple categories of publishers, broadly bucketed into:
Deal and coupon sites
These are large sites that expose consumers to your discounts and promotions
Loyalty sites
These sites offer incentives such as cashback after consumers make a purchase
Content sites
These partner sites include bloggers, editorial, product reviewers, influencers, and listicles
Affiliate Management Agencies 
These are 3rd party companies (often called OPMs – Outsourced Program Management) that function as extensions of the brand's internal marketing team in launching and managing their affiliate programs. Later in this article, we'll discuss the value proposition and usefulness of agencies. Still, an affiliate program can be intensely time-consuming, requiring a high level of expertise, and many brands hire an agency to help them build and run a successful program. 
Tracking Platforms
There are a few different types of platforms that track the clicks, sales, payments, and other functions that come from affiliate transactions between the marketer, the partner, and the individual consumer. To keep it simple, the tracking platforms used by most brands include:

Fully owned tracking
Platforms that have varying degrees of functionality. These are typically used by brands that manage their affiliate programs in-house and range from standard functionalities (Shopify) to more sophisticated tracking capabilities (Tune/HasOffers)

SaaS platforms
Including familiar names like Impact and Partnerize, are feature-rich and come with a massive publisher universe, making recruiting a breeze. These platforms are often self- service, but some include minimal client services
Full-service platforms
This category includes some of the pioneers of the affiliate marketing space, such as Rakuten, CJ, and AWIN. These platforms are aligned with the SaaS platforms above from a feature perspective but also offer an option for full program management.

Custom platforms
These networks also function as publishers driving traffic to offers and/or brands.
While this is just a broad overview of the key players, there are many more tactics and traffic sources in the performance ecosystem as demonstrated below.
Keep in mind, affiliate is complex. Don't let it overwhelm you. Catch your breath and consider partnering with an expert affiliate agency that can help you navigate all of these traffic sources, creating a custom strategy that is right for your brand and your KPIs. Connect with an expert now.

The Cost of Underestimating Full-Funnel
It's crucial for brands to take a full-funnel approach to remain relevant and visible to consumers along the entirety of their journey, tailoring the affiliate strategy to fit each level of the funnel:
Content, Social Media, Video, Email SEO, Online Ads, eBooks
Listicles, Paid Search, Review, Loyalty Sites
Deal Sites, Cart Abandonment, Giveaways
Most successful affiliate programs run a full-funnel approach, meaning they have a unique strategy for and representation at every level of the funnel, from inspiration and initial interest (generally content sites) to consideration (product reviews) to conversion partners (deal and loyalty).
Having those bottom-funnel sites keeps brands in the conversation, allows us better to control the messaging and representation on those sites, and by being strategic with commissions, multi-touch attribution, and other levers, allows us to cast a wider net that captures more new-to-file customers. To punctuate this point, we have all seen statistics like the following:
Any marketer knows that user intent varies at each stage of the buyer's journey.
Yet, many say they only want to work with content sites, assuming there is no value to working with deal, coupon, or loyalty sites. This erroneously placed doubt is typically due to the following:
The misconception is that deals and promotions cut into margins
Negative experience working with deal sites (fraud, TM bidding, expired coupon codes)
The assumption of poor brand alignment
(i.e. I have a luxury brand, and we don't belong on a coupon site)
The belief that this would make their brand "a promotional brand" The belief that any results would not be incremental
Marketers must understand that allowing these misconceptions or beliefs to steer them towards a content-only program is certain to produce a few nasty wake-up-calls, such as:
Poor to no conversion
Content is for inspiration, and inspiration is too early in the buyer's journey to convert. That can surprise brands with a portfolio consisting solely of content affiliates.
Paid placements
For those who only want to do business with content sites and influencers… content is not free. Welcome, the dreaded fixed fee placement. While a good affiliate agency can get you CPA-based placements, content websites are a pay-to-play landscape and are becoming more so every day.
Longer runway to productivity
It just takes longer and requires more work on the brand side to get content partners up, running, and producing quality content.
In all cases above, an experienced affiliate agency can help you navigate these decisions, including whether to run full-funnel or to focus only on content sites, ensuring that your brand integrity, costs, and relationship-building stay on the right path.

How and When to Launch a New Affiliate Program
Now that you have a good handle on the affiliate ecosystem, who the players are, and why a content-only strategy will leave you missing your KPIs, it's time to launch your program. Starting an affiliate program for your brand should not be done haphazardly and does not happen overnight.

Pre-Launch Needs
Ensure your brand has the following boxes checked before launching an affiliate program:
A functional e-commerce site
Google Ads and Google Analytics set up
PR and thought leadership on your website and leading sites in your industry
Regularity on Facebook, Instagram, and other social advertising
At least some experience with individual influencers
Launch Guide
01  When setting up your tracking platform, you must ensure the pixel is placed so the platform can track and test to confirm it's fully operational. Entry-level platforms such as ShareASale can take up to an hour, while more sophisticated platforms may need days to weeks to complete setup (these often come with fees, so be sure to read the full contract).
02  Once you have secured a tracking platform, you should consider whether you, or someone on your team, have the skill set, time, and expertise to manage your affiliate program effectively in-house. If not, hire an affiliate management agency to help, ensuring that they work with the tracking solution you chose above.
03  Many factors impact the opportunity size needed to plan your budget, including industry type, product type, current digital marketing efforts, the size of payouts, and more. These factors dramatically impact the velocity of affiliate channel referrals. This is another place where an experienced affiliate management agency can provide valuable guidance.

Rule of Thumb: A mature affiliate program will likely contribute 15% incrementally to your e-commerce channel mix.
In order to plan accordingly, at RPM , we ask prospective brands to better understand their costs, the value of a new customer, and what they are willing to pay for a customer outcome – whether it be a sale, an app install, a lead, etc. CLTV (Customer Lifetime Value) and product margin are two of the most commonly used key metrics. From there, we derive a CPA (Cost Per Acquisition) with which you feel comfortable.

Fraudsters and Scammers
In the late '90s and early 2000s, affiliate marketing was the wild west of digital marketing. A few fraudsters figured out how to take advantage of the fledgling channel. Thankfully, the industry has had years to evolve and now boasts some of the best compliance and regulatory measures in digital marketing – as long as you're working with the right people.
It's taken decades for all participants in the affiliate ecosystem to recognize and take ownership of fraudulent and low-value tactics. Still, the result is that many fraud- combatting tools have been created to address the problem. This includes companies like BrandVerity (acquired by Partnerize), platform functionality such as Impact's fraud protection suite, and in-house software that stops fraud in its tracks.

Protect Your Brand
While fraud in affiliate marketing is never going to vanish completely, there are proven best practices to proactively protect your brand:

Invest in Compliance and Anti-Fraud Software
Marketing compliance, anti-fraud software, and thorough vetting of affiliates are critical to a secure, ROI-driving affiliate program.

TM+ Bidding
Be aware of affiliates bidding on your primary search terms and brand trademarks. While there are trademark-bidding affiliates that add incrementality, unauthorized brand bidding can jack up the rates on your search terms, increasing spending and potentially leading to commissions where the affiliate isn't truly responsible for the sale.

Audit Transactions
Recurring audits should be in place to avoid duplicate transactions or other fraudulent, low-value activity. By regularly auditing before transactions lock, marketers can avoid paying those commissions and, in many cases, claw those back after the fact.

Terms and Conditions
Crafting and enforcing a quality set of affiliate terms and conditions is a key part of safeguarding your affiliate program. Affiliate agencies can be instrumental audit resources by helping you establish and continue to enforce or refine these terms and conditions.

How to Find and Select an Affiliate Management Agency
While taking on the responsibility for your affiliate program in-house can be overwhelming, putting your marketing strategy and execution in external hands can be nerve-wracking.

When searching for an affiliate agency, make sure to ask these questions:
Does the agency offer your brand a flexible and proactive affiliate program strategy? Do they customize a strategy to your brand's specific needs?
Do they have quality partner relationships with proof to back their claims?
What tools and processes do they use to provide insightful reporting?
Will they work as an extension of your internal team to help hit your KPIs?
Does the agency have compliance services to monitor your campaigns consistently?
Will they actively resolve trademark plus bidding issues, toolbar abuse and oversee FTC compliance while adhering to your brand guidelines?
While the search for an affiliate agency may seem daunting, it's important to take the time to ensure your needs and standards will be met. Characteristics such as experience, incrementality, and integrity are vital to the health and success of your brand in the affiliate channel.
A curated partner marketplace, an even client-to-account-manager ratio, and in-house compliance services are the cherry on top to ensure your brand a running start and a quick-to-scale affiliate program.