Four Moments That Changed Performance Marketing Forever
In 2007 I sat on the advisory committee for AdTech, at that time the biggest online marketing exhibition in the world. When the discussion moved to promoting ticket sales, I suggested that performance marketing might offer an unexplored, high-volume source of attendee signups.
The AdTech executives looked at me as though I had grown two heads. Affiliate marketing was regarded by many as being rife with fraud and too high risk for mainstream brands. My suggestion was dismissed out of hand.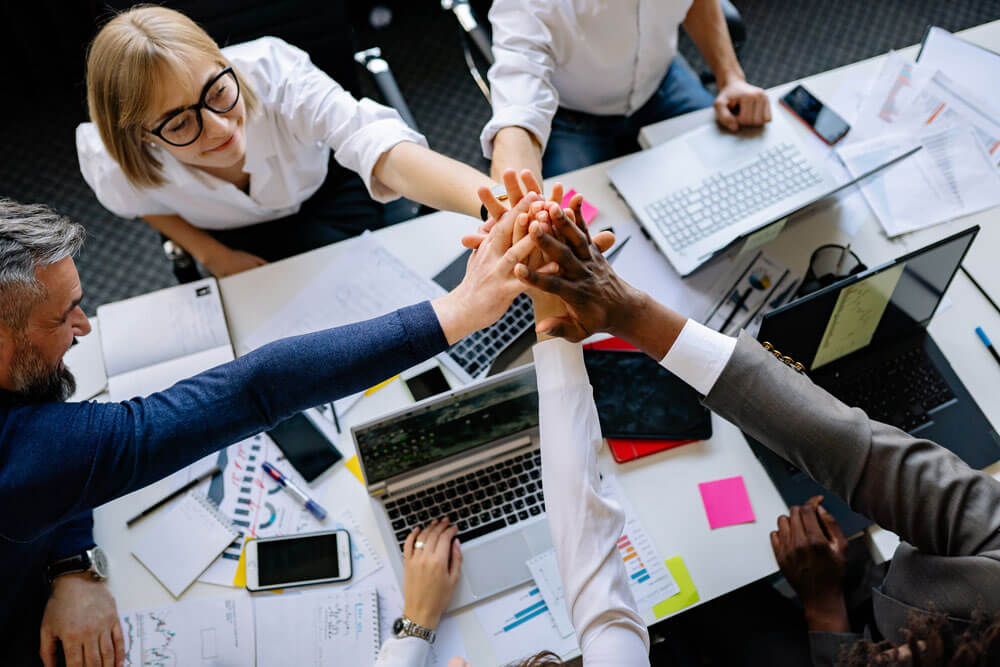 15 years later, much has changed. Performance marketing is in every consumer brand's marketing toolkit; it is attracting investment from the major agency holding companies and private equity groups; and it is taking an increasing share of marketing budgets. Affiliate marketing has, in a word, been legitimized. 
The story of how that happened is a long one, however, one company has played an outsized part in every major milestone along the way. I'm talking about Perform[cb], formerly known as Clickbooth. For this retrospective series, I interviewed several members of the Perform[cb], formerly known as Clickbooth, leadership team to help recall just how performance marketing became the global industry it is today. 
The performance marketing industry has undergone significant changes over the past two decades. From new traffic sources and innovative offers to new attribution and optimization technologies, the industry has constantly evolved. However, amidst all the twists and turns, there have been four key moments that stand out as inflection points. These are the moments when industry leaders made crucial decisions that propelled the industry forward and paved the way for its future success.
2008 – Legitimizing the industry: the rise of compliance
2011 – Monetizing social media: the Zynga/Netflix goldrush
2015 – Leaning into technology: attribution and optimization technologies step up
2017– Moving to mobile: integrating the mobile app ecosystem
These dates mark the initial impact of a series of ongoing processes that still drive growth in the industry today: constant technological innovation; ever-evolving compliance and brand protection; increasing scale; and the drive for improved campaign performance.
The affiliate marketing industry has come a long way. In this article, we will take a look at some of the key milestones in the history of affiliate marketing, from its early days as simply a way for individuals to earn a commission by promoting other people's products, to its current status as a sophisticated marketing channel that is an integral part of a consumer brand manager's toolkit. 
2008 – Legitimizing the industry: the rise of compliance
It's no secret that the early days of affiliate marketing were marked by rampant fraud and a lack of regulation. As individuals and companies rushed to take advantage of the potential profits offered by this new marketing channel, the opportunity to cut corners was too great for many participants. The inevitable result was increased risk for advertisers. In response, leading affiliate networks like Perform[cb] began to set up compliance teams to protect advertisers and restore trust in the industry.
 As Matthew Lord, CSO of Perform[cb] told me:
"While we had come a long way since the "wild west" early days, there was still a hesitancy amongst advertisers to tap into the channel due to concerns about the industry – and digital marketing in general – being fraught with fraud. 
As the leader in the industry, it became apparent that in order to right the ship, we needed to build trust with both marketers and affiliate partners. Looking to the future, we invested in human capital by building an in-house compliance team and we also developed now-patented technology to protect marketers from fraud and compliance risks." 
As a result of these kinds of efforts, the industry gradually cleaned up its act over a period of years. Investing in compliance laid the foundation for future growth by giving confidence to advertisers and building relationships between networks and partners. These days, compliance is built into every aspect of affiliate marketing operations, although not all networks' compliance and fraud-fighting processes are created equal. Matthew Lord, again:
"We're constantly seeking new ways to address compliance pain points, uncover new areas for campaign optimization, and proactively avoid emerging fraud. We have a proprietary anti-fraud suite, PerformSHIELD, that can proactively analyze marketers' campaigns prior to launching to identify any vulnerabilities to suspicious activity. It is also integrated with industry-leading fraud detection platforms such as Optizmo, Forensiq, and Appsflyer. Compliance is critically important as a way to protect our marketers and partners." 
Compliance can be especially difficult on social media platforms which have their own important part to play in our story. Which brings us to 2011:
2011 – Monetizing social media: the Zynga/Netflix goldrush
Facebook spent years preceding 2011 building their user base until they overtook MySpace to become the dominant social media company worldwide. They were challenged, however, in that their advertising platform was still in its infancy and they had no other revenue stream of significance. 
Affiliate marketing provided the answer via two massive campaigns. Netflix had decided to spin off its DVD business and put its eggs into the basket of its new online streaming business.  Netflix needed to drive huge numbers of new subscribers to this service, while in the meantime Zynga, the company behind the record-breaking Farmville social game, had recently paid Facebook for exclusive rights. Both companies had almost unlimited budgets. The result was a feeding frenzy, as Matthew Lord describes:
"It was a huge, momentous shift across the digital space. Facebook was still known as the upstart challenger to MySpace. In an effort to gain a competitive advantage, Facebook opened their platform to developers to host their web applications, with casual games really taking off. This in turn resulted in a gold rush for game developers, having the opportunity to now make money from advertising, including reward offerwalls to earn virtual currency. Facebook didn't ask for a cut of the revenue the 3rd party games were generating on its platform but saw explosive growth and increased engagement as a social media network as a result."
For a leading CPA network like Perform[cb], this created the perfect opportunity to leverage their experience working with rewarded traffic and structuring campaigns to specific goals. Matthew Lord explains:
 "We had a huge advantage because we knew how to align the channel with the marketer's desired outcomes – which in the case of Netflix was new subscribers. This was accomplished through right-pricing and campaign structure, using custom-built attribution technology to drive thousands of users to convert.
This was as much an opportunity for affiliates as it was for marketers. With access to new offers on Facebook from many of the biggest brands around at the time, this new channel led affiliate partners to drive increased monetization like never before. Basically, it was like surfing for the affiliates – when you are lucky enough to catch a wave, you ride it."
The profit boost for the performance marketing industry in 2011 opened people's eyes to the opportunities that the channel offered. Within the space of a year, hundreds of new affiliate networks launched, which in turn led to the creation of the Blue Book network rankings, to help advertisers and publishers distinguish good networks from bad. For long-standing networks like Perform[cb], the Facebook goldrush provided a step up in scale and a financial base on which to build. Performance marketing was officially on a growth curve.
2015 – Leaning into technology: attribution and optimization technologies step up
By 2015 the affiliate marketing industry was professionalizing rapidly. Many smaller networks had fallen by the wayside and those that remained tended to be bigger, better financed, and more experienced. Network tracking software had become commoditized with most networks using one of the various available third-party SaaS solutions. 
These "off the shelf" solutions just weren't good enough for the more ambitious networks. Perform[cb], for example, recognized that it was impossible to differentiate itself if it was using the same tracking platform with the same features as a hundred other networks. It became clear that the time to invest in technology was now.
DzenisSoftic, Perform[cb]'s CTO, tells the story:
"Our goal was always to offer a one-stop shop. We knew that we had to innovate our own technology. At the time, almost every other network was using one of the same few third-party tracking platforms. Rather than sticking to the status quo, we thought, why not build our own? Developing an in-house proprietary platform was challenging, but throughout the process, we remained laser-focused on one goal: to develop those features that drive campaign efficiency and provide maximum account support. The more processes and tools we could automate, the more value we could create in time that our affiliates and marketers could instead spend scaling new customers and increasing ROI."
It is the resulting technology platform from that development effort that has over the last seven years driven Perform[cb] to a leadership position in the industry, taking the Blue Book's #1 spot every year since its launch.
DzenisSoftic explains why: "Our proprietary platform is what sets us apart. It is the engine that powers our network side of the business (Perform[cb] also operates an award-winning affiliate management agency) and allows us the flexibility to continue to innovate. One of the biggest advantages of having an in-house platform – and the team in place to support it – is the ability to release new features much faster than others in the industry, purposely built for our marketers and affiliate partners, often as a result of direct user feedback."
The majority of Blue Book's top 10 networks have their own tracking technology now, though Perform[cb] was one of the first to launch such a robust platform. Investing in technology has proven to be wise as it directly correlates with an increased competitive advantage, specifically as new technologies become available over time, such as machine learning has in recent years. 
And then, everything moved to mobile.
2017 – Integrating the mobile app ecosystem
The integration of mobile networks into affiliate marketing networks has revolutionized the industry. The exponential increase in scale, the ability to reach users everywhere all the time, and the almost total market penetration of mobile devices has been transformational worldwide. Perform[cb], as so many times before, took a proactive approach to the situation with the 2017 acquisition of Adperio. Once again, being able to develop their own platform gave them a head start in the integration process. DzenisSoftic says:
"Following the migration from CAKE to our own proprietary platform in 2015, our team was proficient at migrating from one network to a new platform and knew what roadblocks would likely occur. One of the biggest challenges was ensuring a seamless transition for the immense amount of traffic being run on Adperio's network. Being that mobile traffic generally has more clicks, we had to develop significant optimizations on the databases and servers before migration could even begin.
After a considerable amount of work, we were able to smoothly migrate Adperio ahead of schedule. Both the traffic and the team of individuals we gained from the acquisition have been a perfect complement to the existing business. Ultimately, ​​the investment allowed us to increase server efficiency on the entire network and significantly reduce costs.
Looking forward, our solid tech foundation will continue to allow brands to acquire customers safely and at a massive scale. We will continue to invest in innovation and develop new offerings that will transform the way that marketers think about customer acquisition. A great example is our "Outcome Engine", creating always-on ROAS for marketers throughout the marketing funnel."
Matthew Lord puts the long-term investment in technology into perspective:
"As we have been discussing, each successive wave in performance marketing contains the lessons learned from everything that came before. The Facebook ecosystem acted as a precursor for the mobile app traffic channels we see today such as iOS and Android. Regardless of the changes and evolutions throughout the history of the industry, the one constant that has remained unchanged is the need marketers have to find and engage new customers. Having influenced so much of that history, Perform[cb] has already identified the next digital revolution: the shift to what we've coined "outcome-based marketing" and we're ready."