All About the Covered California Medical Income Limits 2022
BY Anna Porretta Updated on October 28, 2022
For many individuals and families looking to enroll in health insurance in California, their first stop will be at Covered California's site. This free service helps people find a variety of plans offered by well-known companies, often for discounted rates. Covered California can also help connect individuals to the state's Medi-Cal program.
Households with lower income may be eligible for more financial assistance, but what is low income in California?  What are the California medical income limits for 2022?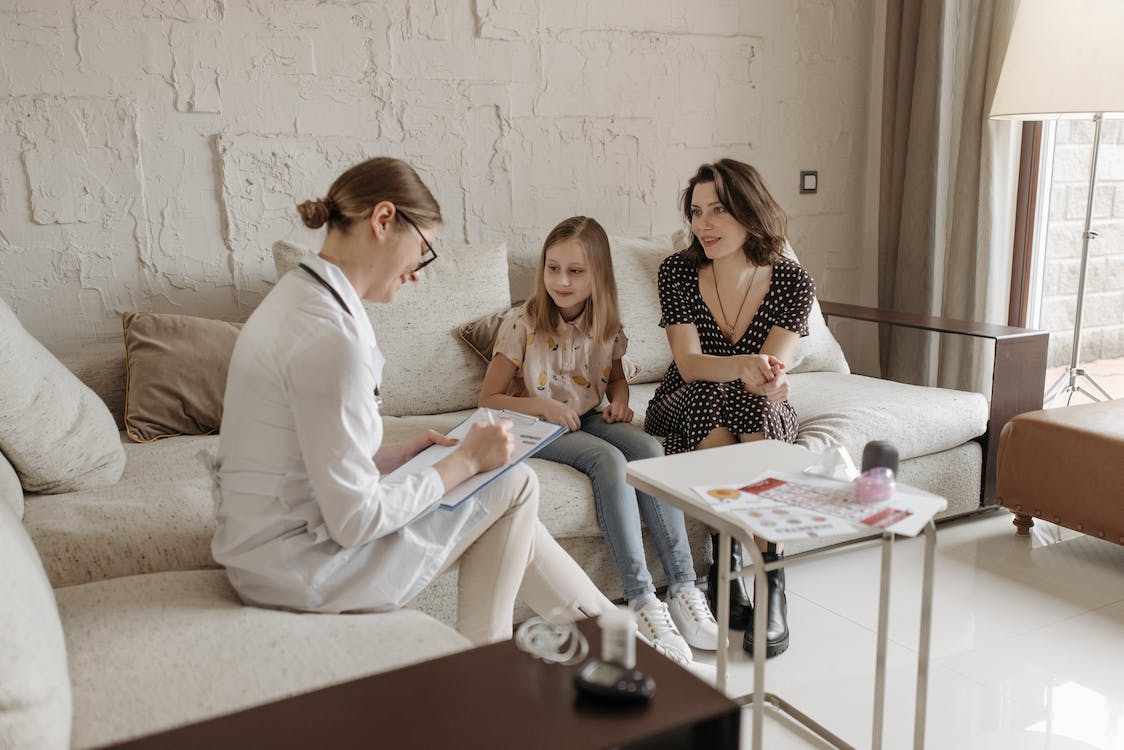 Can anyone get health insurance from Covered California?
Covered California is a marketplace where you can purchase a health plan, with or without financial help. If you reside in California and you are a U.S. citizen, lawfully present immigrant, or a small business owner, you may be eligible to buy your health insurance coverage via Covered California. However, to be eligible for financial assistance through Covered California, you must meet an income requirement.
What is Medi-Cal? What is Covered California?
Medi-Cal is California's Medicaid program. It aims to bring health coverage to households in the state with low incomes and certain other eligibility factors. This can include people over or under certain ages, people with disabilities, pregnant women, and others.
Covered California, meanwhile, is the state's health insurance marketplace. It offers people a convenient location to shop for a health plan during the open enrollment period. They can also apply for subsidies for their insurance. Covered California eligibility for financial help varies based on annual income.
Does Covered California Check Income?
When you apply, the marketplace will try to verify who qualifies for Covered California subsidies. They will inquire about your tax return from the IRS and other databases. If you underestimated your income for that year and received a subsidy, you will need to pay the entire subsidy back the next time you file your taxes. You must report income changes to Covered California within 30 days. Note that you'll need to report income changes to Medi-Cal within 10 days.
What if you earned less than estimated? If you overestimated your income, suffered job loss, or otherwise earned less than expected, the IRS may owe you money. This is disbursed through tax credits.
What's the maximum income I can have and be eligible for government assistance through Covered California?
A household's size and gross income determines Covered California eligibility. This health insurance marketplace's subsidies are offered to low-income applicants. But what is low income in California?  Covered California income limits are a household income of up to 400% of the Federal Poverty Level (FPL). Households who make more than that do not qualify for financial assistance with their health insurance plans.
How much is this in hard figures? The limits are based on both household income and household size. In 2022, an individual in a one-person household is eligible for some degree of Covered California subsidies if they earn up to $51,520. Meanwhile, that limit rises to $106,000 for a household size of 4. These numbers refer to your Adjusted Gross Income (AGI) as found on line 11 of your Form 1040.
Note that this maximum income cap refers only to getting a subsidy. If you earn more than the maximum Covered California income limits, you can still buy a plan through Covered California or another online marketplace. You can also purchase from the insurance company directly via an insurance agent.
Source: Covered California
Keep in mind that tax deductions can lower your income level and may help you qualify for government assistance.
How do I determine my income if I want to compare costs for health insurance on the Covered California Marketplace?
It's important to know that your eligibility for subsidies and government assistance is dependent on your Modified Adjusted Gross Income (MAGI). Refer to the graphic below to calculate your MAGI.
Do I qualify for cost assistance through Covered California?
Income is a major qualifier for cost assistance, but Covered California may deny cost assistance based on certain other factors as well. The major ones include:
You or a family member qualify for a different public healthcare program, such as for seniors or people living with disabilities. In this case, you are not eligible for government subsidies on an individual plan.
You qualify for Medicare, the federal government's health insurance program for seniors.
You are receiving health coverage through your employer that would cost you less than 9.61% of your income. This coverage also needs to meet Covered California's bronze-level standards.
In these cases, you can still buy a plan through Covered California. However, you will not receive cost assistance for the healthcare plan you choose.
More options for affordable health insurance
With the passage of the federal COVID-19 relief package, the American Rescue Plan Act, Covered California opened a special enrollment period that runs through the year, allowing people to sign up and make use of federal COVID-19 relief dollars designated for health coverage aid. This savings is on top of subsidies already provided to some low-income and middle-income Californians through the Affordable Care Act.
The American Rescue Plan Act expands eligibility for federal assistance by setting a maximum for how much of their own money families and individuals can spend on health coverage — 8.5% of their income. This means you could save hundreds of dollars on the cost of your Covered California plan. This enhanced federal aid runs through the end of 2022.
If you are an American Indian or an Alaskan Native and make between 0-600% of the FPL, you typically qualify for either American Indian / Alaskan Native (AIAN) Zero Cost Share or AIAN Limited Cost Share.
Typically, if you make between 0 and 138% of the FPL you will qualify for Medi-Cal. If you make over 138% of the FPL, you are unlikely to qualify for Medi-Cal unless you're pregnant or otherwise medically needy.
What is the Difference between Medi-Cal and Covered California?
Both of these programs aim to support California residents who may otherwise find it difficult or impossible to afford health insurance. Much of the difference between Covered California and Medi-Cal comes down to income.
Medi-Cal offers free or low-cost health coverage to certain vulnerable populations and California residents in the lowest income brackets. People who no longer meet this program's requirements, for instance, if they get a higher paying job, will need to find another form of health insurance. They cannot keep using Medi-Cal.
Covered California is a health insurance marketplace that connects people to plan providers, often with discounts and subsidies. If you don't qualify or stop qualifying for that financial subsidy, you can still use the marketplace to look for, compare, and buy insurance plans. You can also access federal subsidies and a wide range of plans from Covered California or other private health insurance exchanges.
What is the max income you can have and still qualify for Medi-Cal?
Source: Covered California
Medi-Cal for Pregnant Women
The Medi-Cal program has been expanded to provide pregnant women with government assistance affording with their health insurance. If you're pregnant and have a household income from >138% to 213%, you may qualify for MAGI Medi-Cal. If you are pregnant and have a household income of >213% to 322%, you may be eligible for assistance through the Medi-Cal Access Program (MCAP).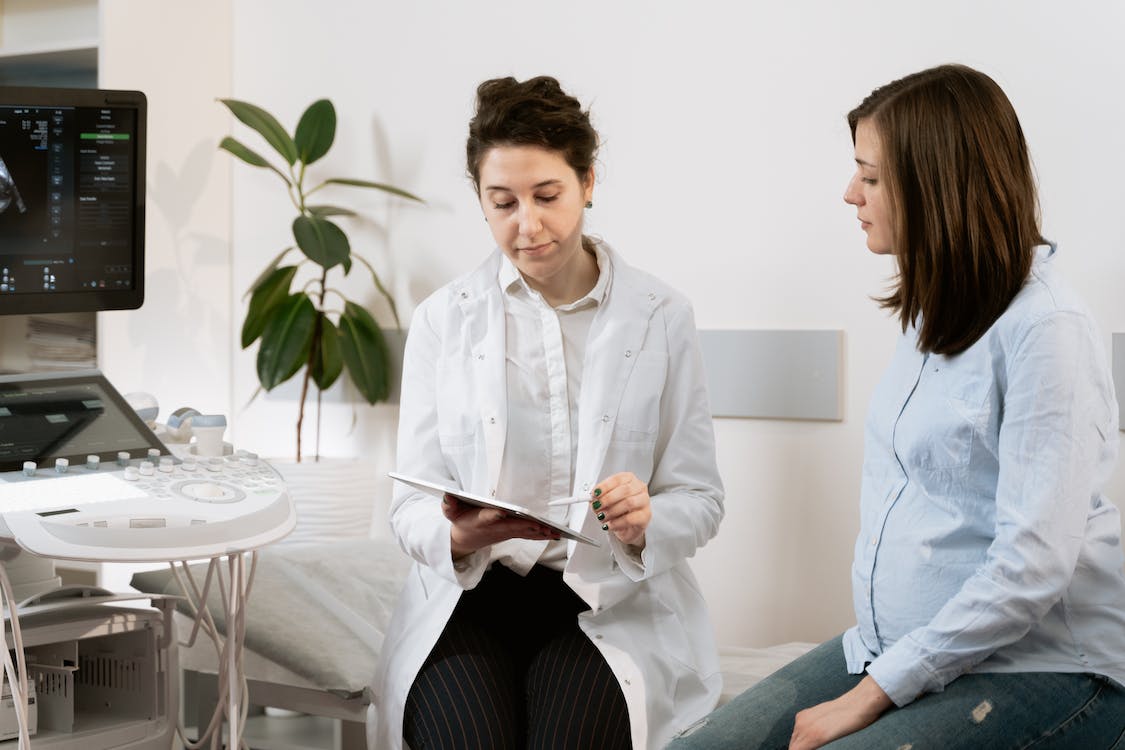 Government Programs for Children
In order to qualify for Medi-Cal adults must have a household income of less than 138% of the FPL. However, Children qualify for Medi-Cal when their family has a household income of 266% or less. In order to qualify, children must be under 19 years old. 
If your household income is >266% to 322% of the FPL, the County Children's Health Initiative Program (C-CHIP) offers health care coverage.
Make sure to report any mid-year income changes
If you or anyone in your household experiences any significant income changes throughout the coverage year, make sure to report them as soon as possible. You may become eligible or ineligible for subsidies depending on how your income changes.
If you experience a significant increase in your yearly income and become ineligible for subsidies, you may have to pay your subsidies back during tax season the following year. This is why it's important to try to be as accurate as possible when reporting your income when you apply for subsidies at the start of the year. 
Make sure to report any income changes as soon as possible to avoid missing out on coverage or owing money at the end of the year.
What if I don't qualify for a subsidy?
If you do not qualify for a subsidy, you may have to pay for your health insurance on your own. Many people who make just over the subsidy cut off have a difficult time affording their coverage. This – which is referred to as The Subsidy Cliff – mostly affects middle-income individuals and families.
Additionally, California has passed an individual mandate law at the state level. This means that if you don't qualify for an exemption and go without health insurance for the 2020 coverage year you may have to pay a tax penalty at the end of the year. This tax penalty is $696 per adult (this number will rise with inflation every year) or 2.5% of household income, whichever is larger. You can learn more about the penalty in our breakdown of the changes to California health insurance.